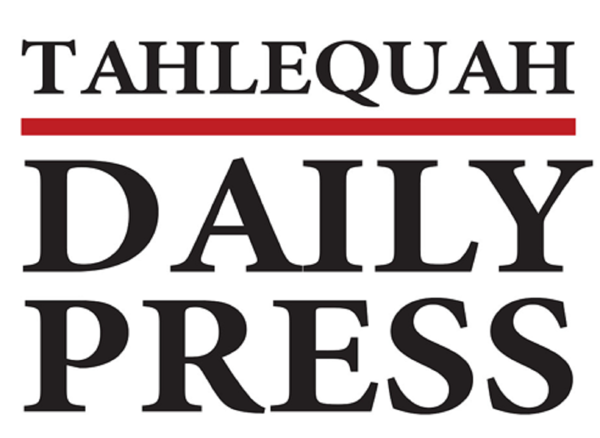 POLICE BEAT 3-13-22: Man arrested with stolen wallet, meth and syringes | News
A man allegedly hid a stolen wallet in a safe which also contained methamphetamine and syringes.
Tahlequah Police Officer Chase Reed responded to Roadway Inn on March 5 to view video footage of an alleged robbery. Raveen Vann showed the footage to the officer, and both could see a man walk over to where Vann's wallet was and place something under his shirt. Vann said the man was Danny Kirk and he was in a bedroom. Reed met Kirk and confronted him about the wallet. Kirk initially denied stealing the wallet, but admitted it after learning the incident was on video. Reed was able to see two bags of methamphetamine, another bag of a black tar substance, and seven syringes inside a safe after the wallet was removed by Kirk. Reed also found a marijuana biggie and a glass pipe inside the room. Kirk was arrested on tribal charges of petty larceny, possession of a controlled hazardous substance and possession of paraphernalia.
On March 4, Officer Mitchell Sellers was called to Walmart after employees caught Jennifer Anderson stealing $225 worth of items. Employees said Anderson hid items in a goody bag that was in her shopping cart. They said the woman was uncooperative, so they raped her. Anderson is a member of the tribe and was therefore imprisoned for petty larceny.
Margaret Sealy was arrested for petty larceny and trespassing on March 1 after officers were called to Walmart. Employees said Sealy hid makeup items in her pocket and removed the tag from a handbag she was carrying.
Walmart employees informed officers that Tina Landry hid in her purse several times and did not pay for them. Nearly $90 worth of stolen items were recovered and Landry was convicted of petty larceny.