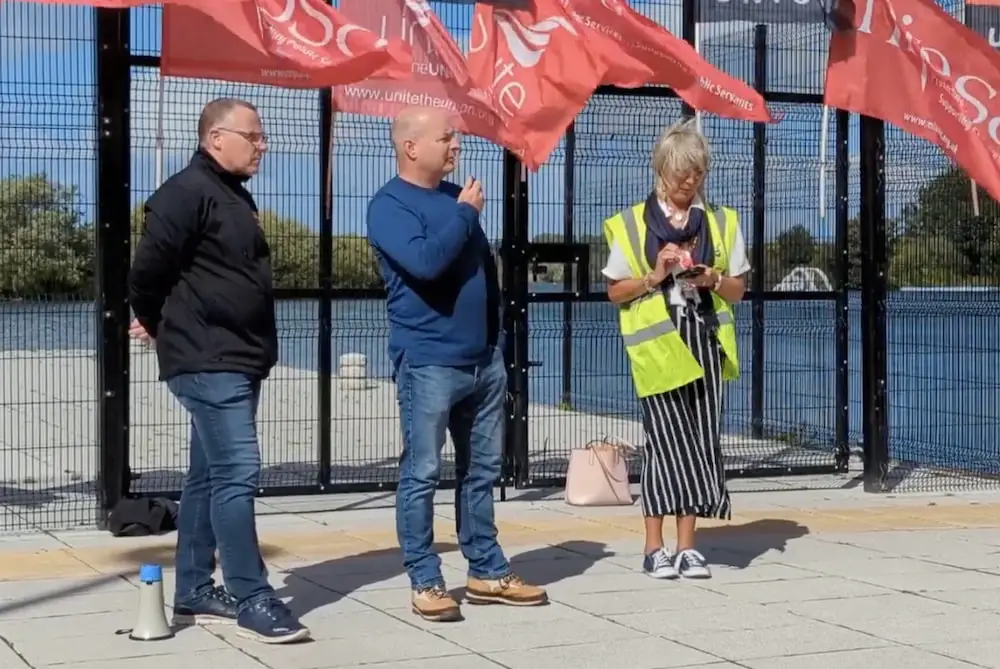 DUP and UUP accused of 'continuously blocking' efforts to end strike – Armagh I
The Alliance party has accused both the DUP and Ulster Unionists of blocking progress and hammering out a deal to end the ongoing strike in the borough.
It comes as workers consider an indefinite strike when the current four-week industrial action ends this weekend.
Armagh City, Banbridge and Craigavon ​​Borough Council were criticized by unions for not following up on all of its demands and they insisted that 'nothing is agreed until everything is agreed'.
It all comes as recycling centers remain closed and rubbish piles up across the council area, with repeated warnings of the potential for vermin due to littered streets and estates.
Earlier on Monday, Sinn Fein said it had twice put forward proposals which would "help break the deadlock and end the strike".
And Councilor Liam Mackle added: 'Unfortunately our proposals did not enjoy the support of a majority of councilors and we now call on all parties and members to state their position publicly.
Tonight, Alliance Party group leader Councilor Peter Lavery did just that.
He said: 'The Alliance Party Group recognizes that the current situation cannot last and has continued to engage in the process for greater flexibility for the council's negotiating team.
"Unfortunately, the DUP and UUP groupings within the board have continually blocked any opportunities for the board's leadership team to fully negotiate.
"This has now left us in a precarious situation, with little room to find a solution best suited to everyone.
"The current cost of living crisis is having a huge impact on households in our borough, including council staff, as well as the council as an organisation.
"As a group, we believe there is a way forward that balances responsible financial management, a fair deal for staff and high quality public services and we will continue to seek a mutually agreed outcome as a matter of urgency."
In response, the Council's UUP representatives said, "Our party group speaks regularly, escalates ratepayer concerns about local facilities, talks to union representatives to see where a compromise can be made, and engages with taxpayers to gauge public sentiment on where we are accepting any renewed offers.
"Above all, we need to keep in mind the care of our valued staff. They are the ones who deliver our services and without whom we would not function.
"A wage agreement that reflects their skills and responds to the current financial pressures that all households are currently facing is needed and deserved.
"We are very aware that we have to be responsible with public funds and the impact that a salary increase will have on the level of service we provide or an increase in mitigation rates to cope with financial pressure.
"We are also very aware that divisive Party policy statements are not helpful to our leadership and our negotiating team, as we are all trying to chart a course through this that will benefit everyone."
So far, the unions and the Council have agreed on two of the three conditions. A hardship lump sum has been agreed in principle and although an exact figure has not been made public, it is 'over and above' £1,400.
Harmonization has also been agreed, bringing together the three former council areas under one payment structure, meaning some workers will receive more than £5,000.
However, the impasse lies in incremental salary progression. According to the unions, without a mandate (majority vote of the elected), the senior management of the council cannot negotiate. This has already been rejected by the Unionist majority in the Council.